Hnefatafl Viking Game
Hnefatafl: The Viking Strategy Game
Hnefatafl, also known as 'Fist Table' or 'Kings Table', stands as the original moniker for what we now call 'The Viking Game'. Among the Tafl games that gained popularity in the dark ages of Northern Europe, Hnefatafl emerged as a favorite pastime in Viking households as early as 400 AD. Today, due to its intricate pronunciation and spelling, many simply refer to it as 'The Viking Game'.
Viking Game: A Glimpse into History
Harking back to its Viking origins, Hnefatafl pieces often mirror figures from the Viking era. Even in modern iterations of the game, the Viking influence remains prominent, with pieces crafted in the traditional Viking style. While alternative styles could be pursued, the allure of the ancient Viking warriors adorning the board undeniably enriches the game's ambiance.
Designed for two players, Hnefatafl shares certain elements with chess, including a king and numerous infantry pieces akin to pawns. However, unlike chess, the pieces aren't distributed equally.
Viking Game Board: A Tapestry of Play
Historically, Viking game boards were often fashioned from cloth, leather, or flexible materials. Our authentic set features a fabric roll-up board, adorned with an intricately designed silk screen that artfully blends Nordic and Celtic influences. For those seeking a more tactile experience, we've also crafted a premium wooden version of the board which available with our deluxe edition , enhancing the gameplay's satisfaction.
Exploring Other 'Viking' Games
Hnefatafl is but one among the lineage of Viking-inspired Tafl games, including Skak Tafle, Kvatru Tafl , and Hala Tafl. Many of these early Tafl games evolved into other beloved classics such as nine men's morris and Fox and Geese.
Viking Chess Set: Navigating the Game
Often dubbed the Viking chess set, Hnefatafl indeed bears similarities to chess, yet its gameplay diverges significantly. The renowned Lewis Chess Set embodies the true essence of the Viking chess set, its ancient figures meticulously carved by Vikings centuries ago. Striking parallels exist between the Lewis and Hnefatafl pieces, both tracing their origins to the Viking realm. Today, most commercially produced sets employ crushed stone resin techniques, yielding remarkable replicas of the original Viking carvings.
Save 25% today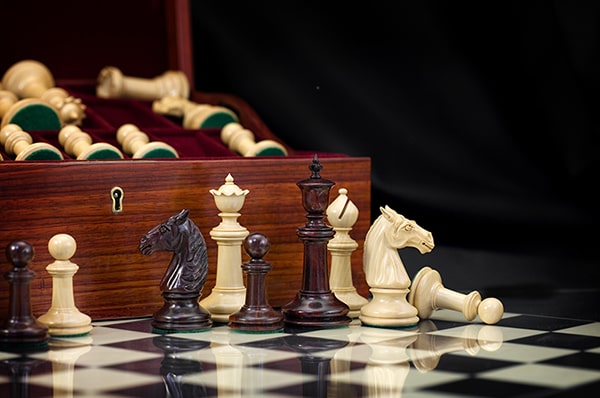 Save 25% on your first order by using code:
Continue Shopping